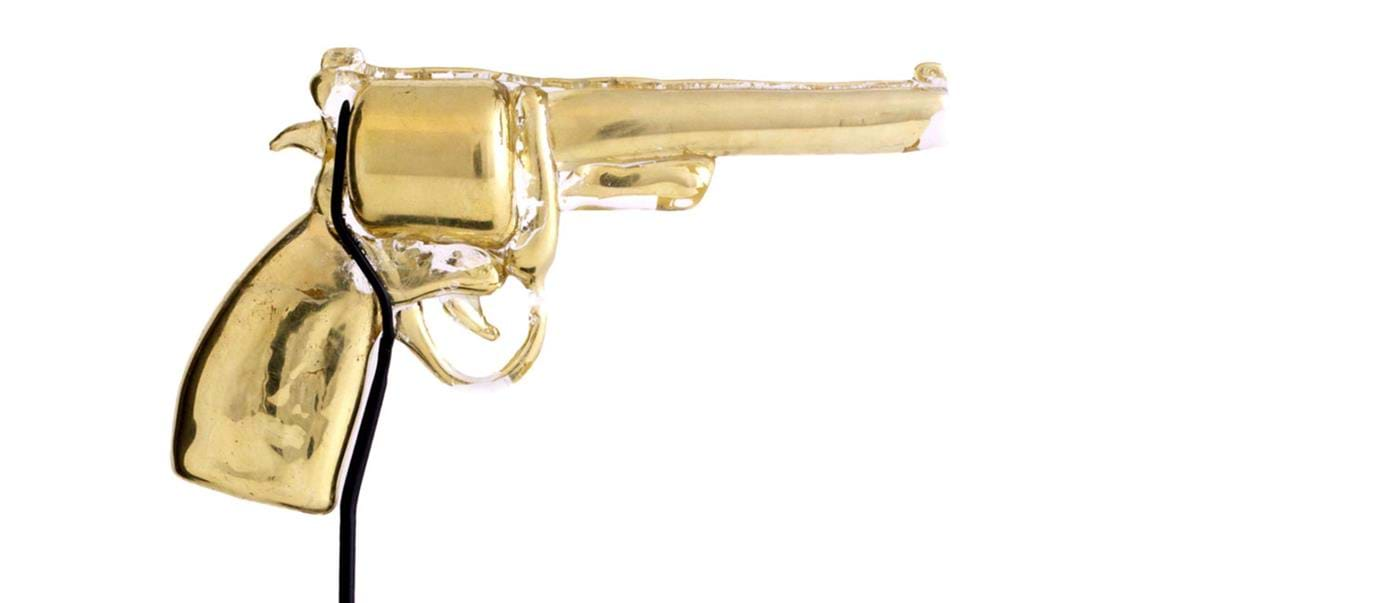 Kitsch and Cosmos
The glass art of Karen Nyholm
Karen Nyholm's work shifts between an aesthetic direction and a more poetic/playful
universe.
The aesthetic is the result of a sublime understanding of color, surface and a sensual
inspiration from nature. Simultaneously, there is a playful narrative in the works,
when a small porcelain cat confronts the image a snarling panther or Bambi steps onto
a frozen lake.
The Devil is in the Details
Ned Cantrell shatters the limits of glass art
If you look at Ned Cantrell's glass works in a book or on his web site, they don't look
at all like anything made out of glass. Instead, it seems more as if you're standing in
front of plastic figures from a Disney film, cute little critters from the Pokemon
universe, or miniature versions of tacky knickknacks from some store hawking bling.
It's only when you look at the captions or, better yet, stand physically before the
objects that you realize they're made of glass. It makes a vast difference, for now you
can't help but be surprised by the contradiction between the things' kitschy spirit and
the evident finesse of the artist's craftsmanship. The works' hyper-cute surface is thus
counterbalanced by Cantrell's technical perfectionism and artistic vision.